Framed Landscape by Danish Artist Borge Nyrop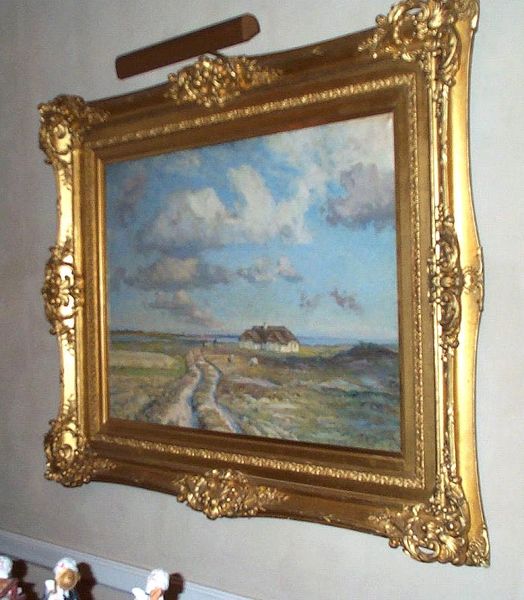 Framed Landscape by Danish Artist Borge Nyrop
Landscape by Danish Artist Borge Nyrop. Size: 47 x 56 framed / 29" x 39" unframed.
More about the art and artist
NYROP, Borge 1881-1948
Danish.
Scene of cottage and path done in blues.
Börge Nyrop (1881-1948) Well-listed Danish artist.
Börge Nyrop is listed in artprice.com where his oil paintings have been sold for 31.701 dollars.( Sotheby's, London. 24-06-1998. Lot no: 235)
About Børge Nyrop (1881-1948):
Nyrop was educated at the Royal art academy in 1900, and he also studied with S. and G. Vermehrens at their art school. Later Nyrop traveled to Paris where he was a pupil of L. Simon in 1907. Nyrop is known especially for the fantastic lights and sunlit scenes in his bright and detailed landscapes. Nyrop traveled a lot in Denmark where he did many different series of farm landscapes from the West coast at Jutland, Denmark. Besides Denmark and France Nyrop also traveled and worked in Italy, Nederland's and Belgium. Nyrop has been exhibited for more than 30 years at Charlottenborg ( 1907-1945).
Size: 47 x 56 framed
29" x 39" unframed